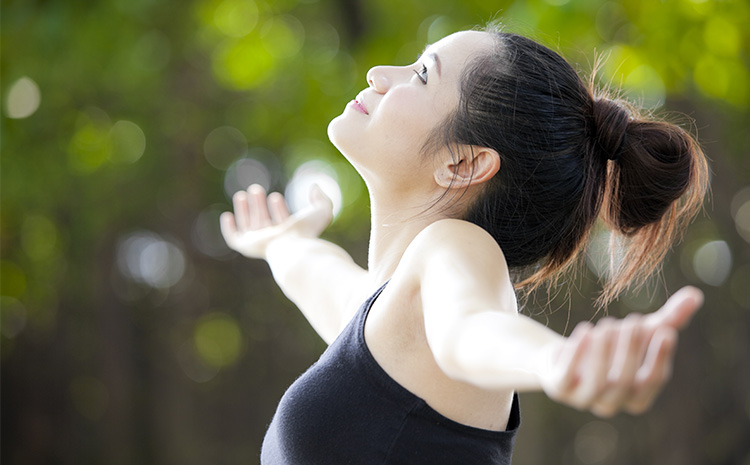 5 Benefits of Breast Augmentation
There are many reasons why women don't feel confident in their daily lives due to the appearance of their breasts. They feel that their breasts are too small, uneven, or do not have the ideal shape they desire. However, they may consider undergoing a breast augmentation which will improve their confidence through their physical attractiveness.
On the other hand, women chose to undergo breast augmentation due to other reasons. Breasts sometimes changes its appearance due to weight loss or pregnancy, and sometimes it's due to the failed breast cancer surgery they had previously.
If you have gone through these situations, or you feel that your current breasts are not your ideal shape and size, you may want to consider breast augmentation and the benefits from it. Breast augmentation is known to improve breasts' appearance, and it can benefit women by boosting their self-esteem to be more confident.
It is important to understand that breast augmentation' primary benefit is to improve the appearance of the breasts. It is true that there are times most people think that breast augmentation is the same with breast enlargement. However, yes they have something in common but they work differently with own specific target and procedure. Breast enlargement can help benefit women by simply making their breasts larger. Below are the things that breast enlargement can improve:
Breasts that are too small
Breasts that are uneven
Breasts that lack fullness
Poor cleavage
Lack of projection
Imbalanced proportion
The benefits of breast augmentation
Now, let's move on to the benefits that you can get once you consider breast augmentation. Many women are satisfied and happy with their breasts after going through a surgery, and they experience the benefits of breast augmentation that help them to get their enhanced but natural-looking breasts' appearance. Here are the benefits of breast augmentation:
It can restore breasts' volume after pregnancy and weight loss
After pregnancy, most women experience breasts that are sagging and change its appearance like there is a decrease in volume. This is because they breastfeed their babies and their breasts ends up being pulled down due to prolong breastfeeding. This is also similar to those who underwent weight loss in which their breasts cause to sag as well and lost its volume. There are also women notice some similar changes to their breasts when they age. Breast augmentation is an effective way to restore the lost volume to breasts, and it can make them look bouncier and youthful looking.
It can add volume and curves to look a little larger
Some women are born to have natural small size of breasts, and sometimes they appear flat. However, breast augmentation use medical devices such as breast implants to be inserted in the breasts to add volume. Breast augmentation is performed to add volume in the breasts to achieve proper proportion and physique to complement the body. This also add up to making a women feeling feminine with their breasts. This surgery will give you the result you desire.
It can bring back the appearance of the breasts after Mastectomy
Many women are suffering from breast cancer and it is a disease that is considered to be difficult to deal with because we all know how fatal it is. That's why women undergo mastectomy as this is the right surgery to fight breast cancer. However, after going through mastectomy, it can make the breasts lose its natural appearance. The good thing about breast augmentation is that it can restore the breasts of cancer patients, making them to feel better physically and emotionally.
It can enhance naturally asymmetrical breasts
Women have different natural breasts' size and shape. Breast augmentation is an effective way to balance out the naturally uneven and asymmetrical breasts. This surgery works by letting you to choose which breast implant size and shape you want to take that matches your breast profile. Also, it can benefit a person by making their breasts look perkier and balanced whenever they wear their bra or any clothing.
It can help you increase your self-confidence
Women tends to be unhappy and unsatisfied with their natural breasts, and sometimes having this feeling may result in frustration. However, breast augmentation will help every woman achieve the ideal shape, size and appearance they want it to be. It can uplift their confidence to make themselves feeling comfortable in flaunting their bodies.
Conclusion
These benefits are the things you need to consider when going through a breast augmentation. It does its work to make you feel happy and contented with the desired result for your breasts. But this will depend to the surgeon you will be picking to perform your surgery. Now that you have know the benefits that a breast augmentation surgery can provide, we hope that it will help you in making a decision whether or not to undergo this procedure.