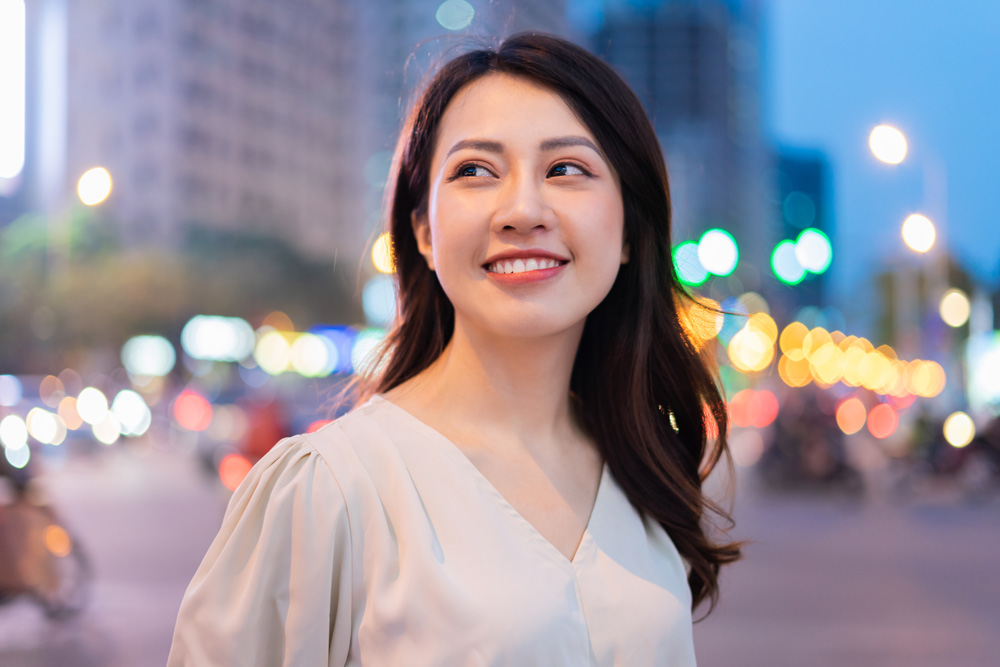 Are Motiva Implants a Registered Medical Device in Malaysia?
In recent years, breast augmentation in some parts of Southeast Asia like Philippines, Singapore, and, most especially, Malaysia is booming. This would give a big opportunity for Malaysian patients and foreign patients to have a wide array of counties to choose from which could cater their needs to have natural-looking breast implants and safe for them to use.
Now, this begs the question. What's the reason why Motiva Implants® are gaining popularity among Malaysian women as well as for foreign patients? In addition, In which places in Malaysia can you have breast augmentation?
Where are Motiva® Breast Implants from?
Establishment Labs® is a privately held, multinational breast implant and medical technology firm based in Costa Rica. It creates, develops, produces, and markets a portfolio of medical devices, including silicone-filled breast and body shaping implants. The CE-marked Motiva Implants® range, which uses medical-grade silicones, is meticulously inspected by professional quality engineers during the whole manufacturing process. Its entire product line is produced under all ISO and EU specifications and is approved by Medical Device Directive 93/42/EEC.
Meanwhile, the Motiva Implants® are known for its extensive selection of breast implants that come in different forms and sizes that are designed to mimic the natural breasts' projection and movement. It has various safety features because Establishment Labs® is also committed to protect the health and welfare of its patients.
Why Is Motiva Implants® a Good Choice for Women Considering Breast Augmentation?

There are several reasons why patients do seek breast augmentation and why they choose Motiva Implants® as their preferred breast implants. One of the main reasons is that some women feel more confident and comfortable with their own body when they do have proportioned and firm breasts. Moreover, Motiva Implants® have features that can help with said goals.
Breast augmentation is a momentous chapter for a woman simply because it's a moving forward journey of embracing who they wanted to be and taking pride in being who they are. Having the right implants would not only give them an increased breast projection but will enable them to move freely without the feeling of rippling effect coming from their breast implants.
However, choosing the right breast implant would be tricky and challenging for some women because of the wide variety of brands of breast implants that is currently available in the Malaysian market. Did you know Motiva Implants® is one of the brands that is currently registered and approved by the medical authorities in Malaysia?
Some Malaysian and foreign women are considering Motiva Implants® simply because it satisfies their expectation when it comes to the breasts' aesthetic projection including its many safety features. One of the reasons why it's now gaining popularity.
As for its features, the ProgressiveGel Ultima® is a specialized silicone gel that assists with the shape and feel of the implants. It has a high viscosity, meaning it completely lessens the effects of rippling. It also fills and stabilizes the implants. Thus, it aids the patients for the correction of sagging or any deformity of their breasts.
Motiva Ergonomix® is the 6th generation of breast implants by Establishment Labs®. This kind of breast implant is designed to naturally move with your body. They applied the ProgressiveGel Ultima® that allows the implants to change in different shapes by following the natural movement of the breast. What makes it so unique is that when you're in an upright position the breast implant takes the form of a tear-drop shape while it instantly transforms in a round form when you're in a laying position.
Lastly, the Motiva Qid® Technology is a microtransponder approved by the FDA for human use. It also has a CE-Mark for use in a breast implant. It comprises a biocompatible RFID (passive radio-frequency identification) microtransponder for post-implant, which can be waved over the breast region and read by a personal handheld reader (Motiva Qid® Reader). This would allow surgeons to instantly know about the patient's needed information along with the type of Motiva Implants® they are using without the need for the Motiva® card.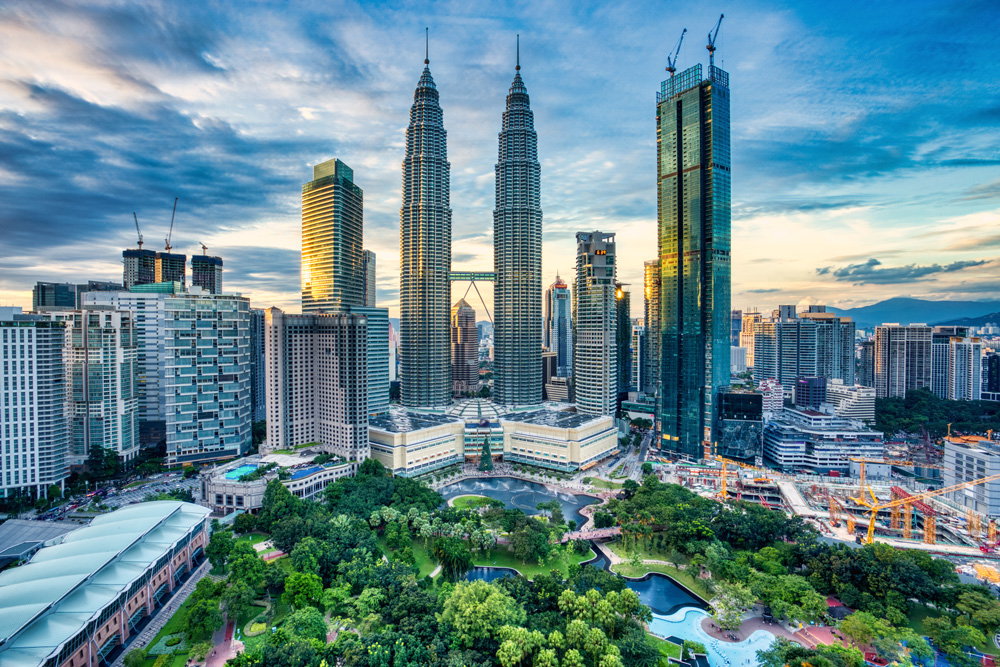 Is Motiva Implants® approved by the Medical Device Authority (MDA) in Malaysia?
Motiva Implants® are approved by the Medical Device Authority (MDA) in Malaysia, as it complies with its safety and health standards. So, Malaysian patients would be able to enjoy the full features of the breast implants.
The Medical Device Authority (MDA) is a statutory body under the Ministry of Health Malaysia that was created by the Medical Device Authority Act 2012 (Act 738) to control, regulate, and enforce the Medical Device Act 2012's provisions regarding medical devices, their industry, and related activities (Act 737).
Is Motiva Implants® available in all Private clinics in Malaysia?
At the moment, not all private clinics in Malaysia carry Motiva Implants®. However, some clinics and hospitals in Kuala Lumpur and Johor offer breast augmentation with Motiva®. Malaysia's capital, Kuala Lumpur, is a contemporary metropolis filled with vibrant culture and bustling businesses. Not only that, it has numerous accommodating clinics and modern hospitals that provide Motiva Implants® with the help of professional and experienced Malaysian surgeons.

How safe are Motiva Implants®?

The safety of the patients is the number one priority of Motiva Implants®. They are designed to ensure patient protection.
Here are some of the safety features that Motiva Implants® has to offer:
Its SmoothSilk®/SilkSurface® is made through the process of 3D printing technology. This ensures that every breast implant would meet the high-quality standards of the implant surface and have consistent results. Moreover, the shell doesn't have any salt/sugar components, thus reducing the risk of rare complications caused by unwanted friction from the implant to the breast tissue.
Moreover, BluSeal® is a protective barrier layer. It allows your surgeons to visibly check your breast implants for any sign of defects such as gel bleed, ruptures, and compromised implant shell before insertion into a patient's body.
Motiva® also has a high performance shell that can withstand physical pressure thanks to its TrueMonobloc® structure. This makes it possible to expand the implant without it rupturing. In contrast to other implants, Motiva Implants® can be placed through 2.5 to 3 cm incisions as opposed to 5 cm for other implants.
Furthermore, based on a prospective study, implant-related problems such capsular contracture, rupture, and early seroma with Motiva Implants® occur at a rate of less than 1%. Additionally, there have been no incidences of Breast Implant-Associated Anaplastic Large Cell Lymphoma (BIA-ALCL) reported with Motiva®.
At the end of the day, you need to be fully aware of these safety features to be able to have the implants for your breast augmentation. It is why Motiva Implants® Malaysia is here for you as a partner that you can trust and be part of your evolution journey!
Want to learn more about breast augmentation and everything related to it? You can check out our website for more articles!