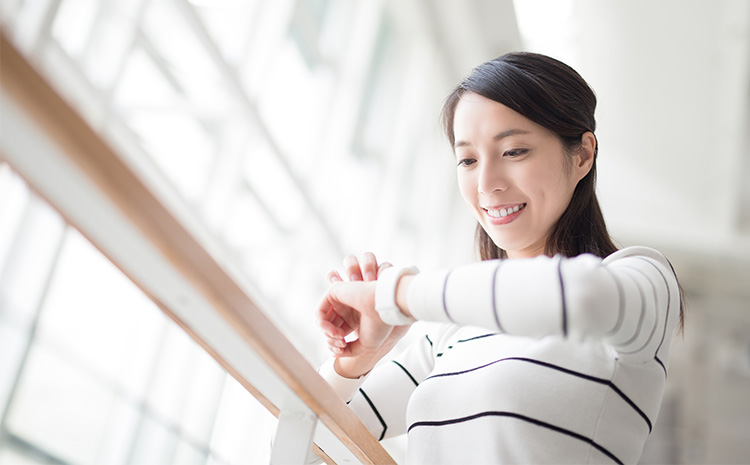 When Is The Best Time To Undergo Breast Augmentation And How To Prepare For It Before The Surgery?
Breast augmentation is a plastic surgery that is considered to be one of the exceptional ways to help improve the shape and size of a women's breast. Since breast augmentation is performed by going through the knife, it should be planned ahead of time to get a healthy experience and fast recovery during and after the surgery. With a proper plan and preparation, it will help you achieve the desire you have been wanting to have.
If you consider this procedure because of its benefits it can do to help you boost your self-confidence and femininity, you have to make a final decision first before you proceed to breast augmentation. It will take months of preparation before going to the surgery.
The best time to undergo breast augmentation is actually the time when you are ready considering it, but it takes more time and effort before hitting the green light. Even after you've made your decision, you will need to set a suitable period of time off work for you to have sufficient time for recovery and rest.
So, to make you well prepared on the day of your surgery, this article will give you information and idea about the preparation you need to make for your breast augmentation.
Research about the surgery
If you consider that breast augmentation is a right choice for you, you have to familiarize yourself first with the procedure about how it works and how it is worth the surgery. You have to understand deeply what the surgery is involved, and make sure that this is something you should be comfortable doing.
Be in a good physical and emotional shape
This is one of the important needs to fulfill healthy surgery and recovery. It is important for a surgeon to evaluate your overall health if the surgery is good for you. In fact, patients who are in good physical shape can have a better recovery after surgery. This also has something to do with being in a positive emotional state where you can feel good about your decision for going through this procedure.
To sum up, you should be in good health, have a healthy and stable weight, you should have already finished breastfeeding for at least 3-6 months, and the most important part is that you should consider realistic expectations about the procedure such as the results, recovery, and risks that may happen.
Look for the qualified and experienced plastic surgeon
If you want to make the surgery successful, you have to look for a plastic surgeon who is licensed and certified. The right surgeon will serve you the best and help you discuss the important key points related to your surgery. Therefore, you need to look for a surgeon who will help you achieve the outcome you desire which is to have a beautiful and natural results.
Prepare for a financial plan
The cost of plastic surgery is high because you are paying to get the best results and it is your body that needs to refurbish in a safe and healthy way. Before going through breast augmentation surgery, you should set in your mind the amount of cost it will take for your breast augmentation surgery. Make a financial plan prior to the surgery to ensure that you can afford it. You have to plan it earlier to help you prepare the outcome it will take once the surgery is done. Also, remember that the more expensive it is, the safer and more effective the surgery will be.
Be with a family member or friend to help and support you
If you already opt for this procedure, it is important for you to look for someone who will be with you throughout the surgery process. You need someone who will help you on your recovery days once the surgery is done.
Be in good physical and emotional health
Before the surgery, you have to keep yourself in a good physical and emotional health. This includes of having proper lifestyle and nutrition, doing regular exercise, and having plenty of rest. You should stop drinking alcohol at least one week before surgery, as well as smoking and taking nicotine products for at least 2-4 weeks. You also need to avoid using blood thinning medications and supplements for at least two weeks before surgery. You need to avoid being around sick people, and should complete all required lab tests, diagnostic tests, and medical evaluations if needed as prescribed by your surgeon.
Also, you should be in a good emotional health by staying happy and optimistic before going through the surgery as this has something to do with your surgery results. So, if possible, try to avoid having stress and negative emotions before the procedure.
Once you already know and understand the things you need to consider before the surgery, it is now time for you to undergo breast augmentation. It is good to be prepared so that you will have an idea of what is going on.
Recovery Time
If you are finally firm with your decisions to go for a breast augmentation, here is the timeline you can consider once the surgery is completely done to give you possible outcome that might happen in your recovery.
4-6 weeks
This is the time period where you can only do some limited physical activities for your protection since you just got out of the surgery. It is advisable not to stay too long under the sun and not to soak in still water for 3 weeks because this might increase the risk of infection in your breasts. During your recovery period, your surgeon will advise you to wear a compression band for the first 2-4 weeks after your surgery.
You are not allowed to do exercise for 2 weeks and no lifting of any objects that are at least 35lbs for this can create a post-operative bleed. During this period, it is recommended for you to stay at home for your recovery and you are not allowed to wear bras for the first month from your surgery. For the next few weeks, you can now resume to do your normal activities related in your daily lives and work as incision will be removed after two weeks.
3 months
Three months after your surgery, the implants will start to settle in and you will feel the sensation of your breasts starts to become like part of your body. You will then realize that they are becoming soft and feels natural to complement with your own body.
6-9 months
There will be some strange feelings that will occur during this period. Sensations like tingles, shooting pains, numbness, and hypersensitivity. However, these feelings will not last too long.
1 year
After a year from your surgery, this will be the time where you are in the state of being fully recovered. The incision will be mature and you have now finally gone through the risk of having capsular contracture.
The most important stage of breast augmentation is to find the right surgeon you should trust before and after the surgery as he will give you the best results, and guarantee you to have the healthy and positive experience with your surgery. As long as you are well prepared about your surgery, that will be the time that you can now proceed to have breast augmentation.