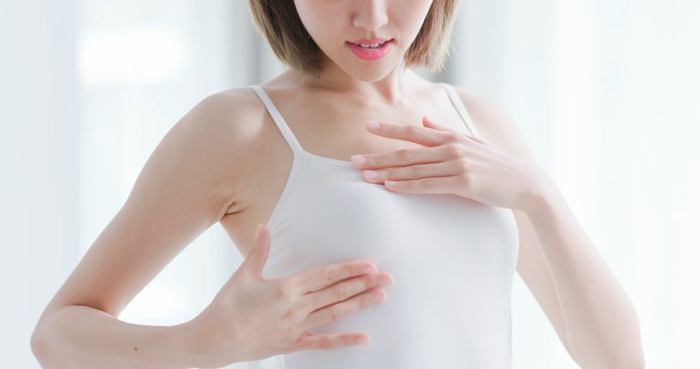 Types of Breast Reconstruction
Undergoing mastectomy, also known as breast removal surgery, is a life-changing experience for any woman. While the said surgery minimizes the risk of breast cancer from further developing, it creates a radical change to your physical appearance that may have effects on one's mental health. A mastectomy can affect women both emotionally and psychologically. Breast cancer survivors who have undergone surgery tend to lose self-confidence and self-esteem. They describe the experience as "losing a part of themself," causing them to have a negative self-image. As a result, women are becoming more accepting of plastic surgery operations, such as breast reconstruction.
As the name suggests, breast reconstruction surgery restores your breasts' shape before you had a mastectomy. The goal of this surgery is to recreate natural and symmetric looking breasts. If you only have one breast removed during surgery, this procedure will match the look of the other breast. On the other hand, if you have undergone a double mastectomy, the process will be about recreating matching, natural-looking breasts that fit your body proportion.
Breast reconstruction will not only improve your natural silhouette, but it can also have a positive effect on your body image. Women who opt to have the surgery done find themselves regaining back the confidence they lost.
There are two ways as to how you can undergo breast reconstruction surgery. It can either be an autologous breast reconstruction or implant-based reconstruction.
Autologous Breast Reconstruction
Autologous breast reconstruction uses your tissue- either skin, fat, or part of the muscle- from another part of your body to recreate your breasts' shape. Donor areas include your back, buttocks, thighs, and, most commonly, your abdomen.
The tissue used in this type of breast reconstruction can either be a "free flap" or "pedicled flap," with the latter being the more commonly used method. A "free flap" is completely separated from its original blood vessel, while a "pedicled" flap, which is still attached to the original blood vessel
Autologous breast reconstruction produces natural-looking and behaving breasts. Because it utilizes tissues from your body, your breasts will adapt to your body's changes, such as gaining or losing weight.
Implant-Based Reconstruction
Another option for breast reconstruction surgery is through the use of breast implants. In this method, breast implants are placed either behind or in front of your chest muscle (pectoral muscle). Surgeons may have a harder time executing this surgery among breast cancer survivors, as the skin around the breast is removed during mastectomy. However, do not let this discourage you from undergoing this procedure. Plastic surgeons may use tissue expanders to stretch the skin on your chest. You can also opt to have this type of reconstruction at the same time as your mastectomy.
Implant-based reconstruction is ideal for thin women, who may not have enough extra fat or tissue on their abdomen, back, thighs, or buttocks, required for autologous breast reconstruction.
This method is also an ideal option if you want a procedure that requires less operation and fewer incisions. If you do not want to experience an extensive healing period, then the implant-based method may be for you.
Things to Consider Regarding Breast Reconstruction
It is important to remember that breast reconstruction is an invasion. It means that there is still a possibility of complications happening. However, do not stop this in pursuing the change that you desire. As long as you have the right surgeon, implants, and knowledge about the procedure, you are in good hands.
To manage your expectations, here are some of the possible risks of undergoing breast reconstruction:
Breast Asymmetry
Implant Rupture or Deflation
Capsular Contracture
BIA-ALCL (Breast Implant-Associated Anaplastic Large Cell Lymphoma)
Replacement or Removement of Implants
Breast Pain
Change or Loss of Breast Sensation
Poor Healing of Incisions
Bleeding
Infection
Anesthesia-Related Risks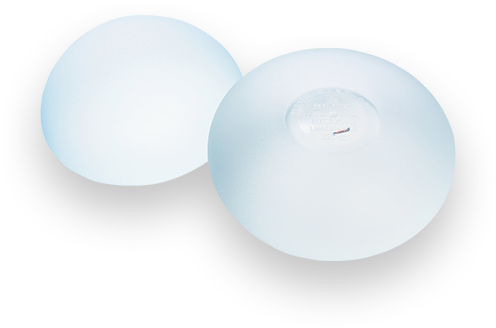 Breast Reconstruction with Motiva® Implants
As mentioned earlier, breast reconstruction aims to recreate the natural look and feel of your breasts. A common concern people have regarding implant-based reconstruction is the possibility of looking "fake" because implants are usually firmer and move less naturally. However, with brands like Motiva® Breast Implants, you do not have to worry about any of that.
With Motiva® Breast Implants, you can achieve the look and feel of natural breasts. It comes in two types, Motiva® Round and Motiva® Ergonomix™.
The Motiva® Round Implants are made of a silicone-based elastomer shell, filled with a patented silicone gel called ProgressiveGel Plus™. The well-balanced gel elasticity and firmness allows the breasts to look fuller, younger, and more active.
On the other hand, Motiva® Ergonomix™ is filled with ProgressiveGel Ultima™, an elastic silicone gel designed to give the implant a more anatomical shape and softer feel. This implant looks round when lying down and moves to the shape of natural breasts when standing up.
Motiva® Breast Implants have a SmoothSilk™/SilkSurface™. Achieved through 3D nanotechnology imprinting, this smooth outer surface minimizes the growth and attachment of bacteria and reduces the risk of capsular contracture and late seroma. Motiva® also has a TrueMonobloc® shell that allows easy insertion through a smaller incision (2.5cm to 3cm) due to its superior durability. It results in less pain, bleeding, and scars during recovery.
Furthermore, Motiva® Breast Implants have a BluSeal® indicator, a protective layer surrounding the implants, allowing the surgeon to detect potential implant defects such as gel bleed and ruptures before implantation. Also, it has the Q Inside Safety Technology™, the first RFID micro transponder cleared by the FDA for use in humans. You can quickly get all the implant information by scanning the breasts using a QID reader.
Motiva® does not only give aesthetic satisfaction, but it also promotes safety through its innovation. A 6-year prospective study among patients that used Motiva® Breast Implants shows less than 1% of cases of implant complications. It also has low rates of capsular contracture, late seroma, and zero reported cases of BIA-ALCL (Breast Implant-Associated Anaplastic Large Cell Lymphoma).
Motiva® is cleared for commercial distribution in over 60 countries such as Singapore, Philippines, South Korea, Japan, and more. To know more about Motiva® Breast Implant, you can visit their website.