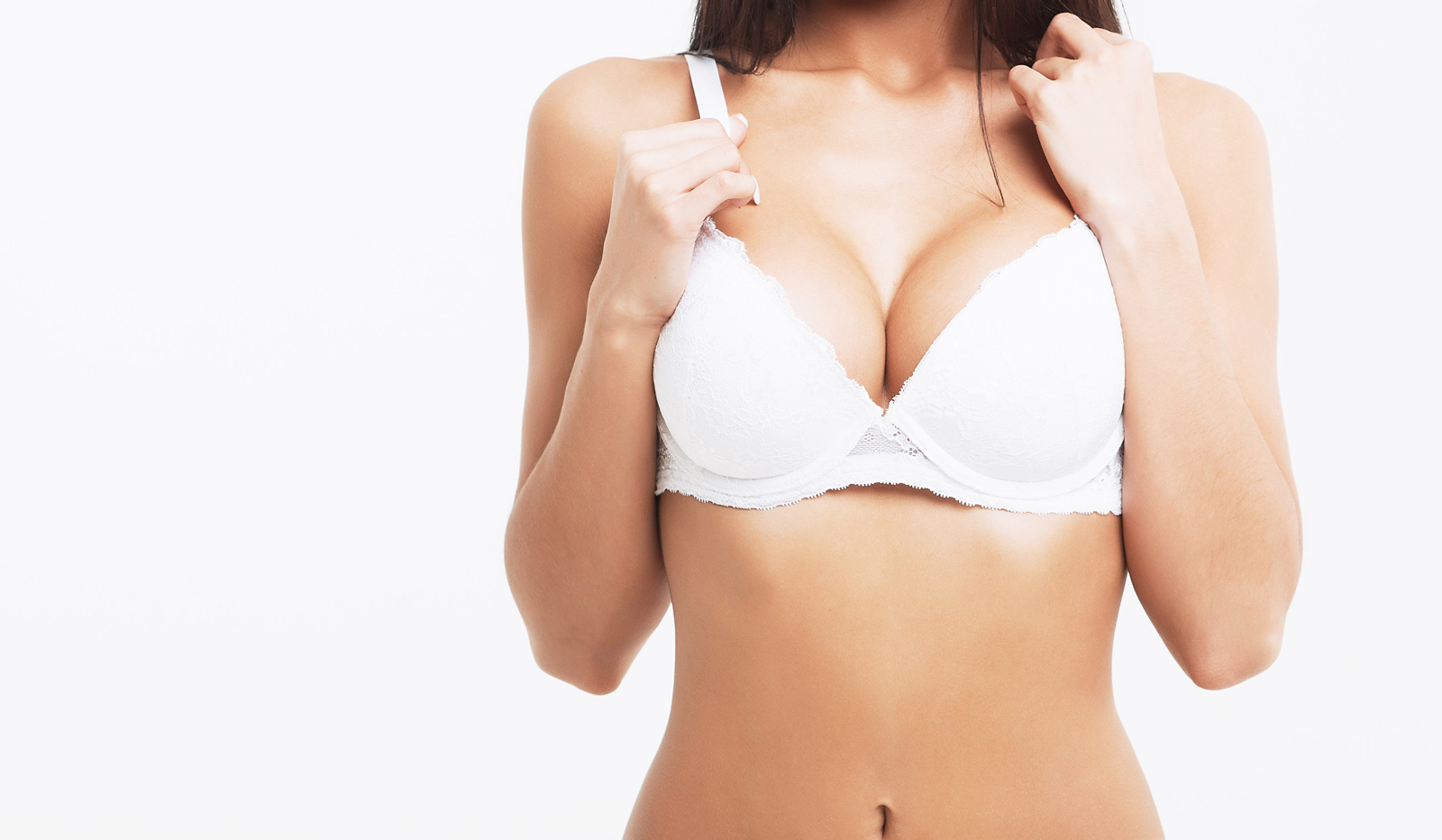 Everything You Need to Know About Breast Reduction Surgery
It is common to hear of women who want to undergo breast augmentation surgery to have larger cup sizes. For them, going through such surgery makes them feel better about their body image. On the other hand, some women are blessed with the body that many would love to have. However, in some cases, bigger does not mean better.
Disproportionately large breasts usually cause physical discomfort because of their weight. It leads to pains in the neck, shoulder, and back area, limiting women in doing physical activities. It also results in a chronic rash or skin irritation under the breasts. More importantly, having overly large breasts causes emotional distress, the same as or even more than having a flat chest. It may cause women to have a poor self-image of their body. Finding well-fitting clothes and bras is also a struggle.
Macromastia, or excessively large breasts, affects more than 40,000 women. Men may also be affected by such conditions. Gynecomastia is a condition where men develop unusually large breasts. As a result, procedures such as breast reduction surgery has become a popular option for treatment.
If you have excessively large breasts and want some of that weight lifted off your shoulders, here is everything you can expect from your breast reduction surgery.
How does Breast Reduction Surgery Work?
Breast reduction, also known as reduction mammaplasty, removes excess fat, tissue, and skin from the breasts. The technique used for the procedure may vary. It can be done by surgery through incisions or liposuction, removing the excess fat in your breasts. In either case, general anesthesia is administered. A combination of local anesthesia and intravenous sedation may also be performed. Your surgeon will recommend the type of anesthesia best suited for your condition.
During the surgery, incisions will be made to remove the excess fat, tissue, and skin. There are different incision patterns, and you and your surgeon will determine beforehand what technique is best. The various methods of incision for breast reduction include:
"Micro-Incision" Technique

If the breast size consists of mostly fat- instead of skin- the breast reduction will only include liposuction. This results in a minimal incision, large enough to allow the liposuction cannula to enter and move around.

"Donut" Technique

It is also called a periareolar incision as the incision is done around the perimeter of the areola only.

"Keyhole" Technique

This technique is also called a "lollipop" incision, where it is around the perimeter of the areola and goes down vertically to the breast crease.

"Anchor" Technique

As its name suggests, this incision mimics the shape of an anchor. It is made around the perimeter of the areola, going vertically to the breast crease, and horizontally along the crease.
After the incision is made, your surgeon will move on to remove the excess fat and tissue in the breast. The remaining tissue is then reshaped and lifted. The nipple and areola, which in most cases are still connected to their existing blood and nerve supply, are repositioned to a more youthful height. Excess skin in its perimeter may be removed, if necessary. However, for some cases like large pendulous breasts, the nipple and areola are removed. It is then transplanted to a higher position on the breast, in a process called a free nipple graft.
Finally, the incisions are closed. Sutures are placed deep within the breast tissue to support the newly shaped breasts. A suture is a row of stitches to hold body tissue together during surgery. Aside from sutures, skin adhesives or surgical tape are used to close the skin for breast reduction.
Breast reduction surgery usually takes about two to five hours, sometimes even longer. Though, this procedure can be an outpatient surgery, where the patient may go home the same day of his/her operation. You may also opt to stay at least one night in the hospital.
Who are Good Candidates for Breast Reduction Surgery?
Breast reconstruction is done to relieve patients from the restriction and pain resulting from having large breasts. If you have such problems, you may opt to undergo the procedure as long as you are physically healthy. Breast reduction surgery is not recommended if you:
Smoke
Have certain conditions like diabetes or heart problems
Very obese
When deciding if you want to undergo breast reduction surgery, consider your age and plans. You may want to postpone pursuing the procedure if:
If you're still a teenager, your breasts aren't fully developed, which might require you a second surgery.
If you are planning to start a family and experience pregnancy, wait until after to have your surgery. Breast reduction can make breastfeeding challenging.
If you are trying to lose weight through diet and exercise, it may result in a change in breast size even without surgery.
Preparations for Breast Reduction Surgery
If you are certain in your decision to undergo breast reconstruction surgery, you need to do some preparations to ensure that the procedure will go as smoothly and safely as possible.
The first thing you need to do is to consult with your surgeon. Here, your surgeon will evaluate your medical history and overall health. During the consultation, be honest about your medical history, especially if you've had a lump removed from your breast or have any other medical conditions that affect your breasts. Your surgeon will also ask about your family's medical history.
You and your surgeon will also discuss details about your surgery, such as the anesthesia and incision, during consultation. Discuss your expectations from the surgery, especially regarding breast size. Your surgeon will move on to examine and measure your breasts, as well as taking photos for medical records.
Before the surgery itself, you may be asked to undergo a lab testing or medical evaluation. A baseline mammogram is also done before and after surgery to detect any changes in the breast tissue. If you are a smoker, you will be asked to stop smoking for a certain period before and after the surgery. Also, you may need to take certain medications or adjust your current medications, if you have any. Avoid taking aspirin, anti-inflammatory drugs, and herbal supplements to avoid excessive bleeding during surgery.
Finally, make sure your home is patient-friendly. Have things like gauze, clean towels, clothes, medication, and ointments, within reach. Also, have someone that can drive you home and stay with you the first night after your surgery.
Breast Reduction Surgery Aftercare
After the surgery, your breasts will be covered with a bandage, and you will wear a support bra to minimize swelling during recovery. You may also be sent home with a tube placed under each arm to drain excess blood or fluid; follow your surgeon's instruction about them.
Expect to take at least one to two weeks off from work or school to recover. Also, limit your physical activities for at least a month, especially heavy lifting. Take time to regain your strength and let your wound heal.
For the first days or weeks of recovery, your breasts will feel tender and sensitive. Bruising and swelling may also occur. These are normal. You will be given a prescription for painkillers to ease the discomfort and antibiotics to decrease the risk of infection.
Scars are considered a common negative point about breast reduction surgery. It will fade over time; however it will not completely disappear. To avoid making matters worse, avoid lifting heavy objects early on the recovery period as it can worsen the scar's condition.
Most importantly, your body is vulnerable to infections during recovery. Make sure to contact your doctor immediately once you notice one of the following:

Redness, tenderness or unusual swelling of the surgical site
Fever
Unusual discharge from the nipple (such as pus)
Stitches that came undone before it is allowed to be removed
You should not sacrifice your comfort for the sake of beauty. There are various ways to relieve yourself from physical and emotional pain. As long as you make smart and informed decisions, you can achieve a healthier and happier life.