Breast augmentation can be one of the most fulfilling journeys a person can take. However, there are many factors that go into making your breast augmentation surgery a successful one. From finding the doctor and brand of implants to achieving your desired aesthetic and medical safety, breast augmentation is not only a physical endeavour, it's also an emotional one.
That's why brands such as Motiva® acknowledge and take into consideration in creating products that help women achieve their body goals. Medical devices such as Motiva Ergonomix® breast implant assures women results that are natural-looking and medically safe. With that said, one's breast augmentation journey does not stop with the surgery itself; it is not just about finding the right pair of breast implants.
Again, there is so much to consider if you want to undergo breast augmentation. So much that it can be overwhelming for one person to handle it all at once. It may hinder them from pursuing the procedure they have always wanted.
Do not let that stop you. Every woman has the right to pursue what they want. That is why Motiva has come up with its first-ever all-in-one program that prioritises women's choice called JOY, allowing women to go through their operation worry-free. That is why Motiva® has come up with its own program called JOY® to help women go through their operation worry-free.
The good news is that JOY® by Motiva® has come to Asia! The program is now available in Singapore, the first country in Asia to offer it to interested patients. The list of JOY® partners can be found at Motiva's official website center locator as well.
What is JOY® by Motiva®
JOY® is a new patient-centric breast aesthetics program by Motiva®. It is the brand's way of supporting women who are interested in breast augmentation through advanced technology and exceptional medical experience. The goal of the program is to aid you in making the right decisions throughout your breast augmentation process, from preparation to after-care recovery.
It involves helping you find the right doctor that can perform a safe and effective surgery using Motiva's latest improved NEXT GENERATION breast implants, Ergonomix2. It also includes new programs that- under certain terms and conditions- can give you warranty and financial aid.
Best of all, JOY® by Motiva® uses technological tools to tailor each patient's experience based on their desired goals. So, you will be a part of an amazing community that knows what it is like to be in your shoes, but, at the same time, have your own unique experience.
What does JOY® consist of?
As mentioned, JOY® by Motiva® has several features and programs that make your breast augmentation journey worry-free. Here are some of the things that you can expect if you become a JOY® patient:
Always Confident Warranty®
All breast augmentation surgery using Motiva® Implants includes the Always Confident Warranty®. The warranty program covers cases of implant rupture for the lifetime of the implant.
In the rare case of rupture, Motiva® will provide a replacement implant, same or similar to your current implant, free of charge. If only one of your implants ruptured, you may also be provided with a replacement implant for the opposite side even if it has not ruptured, as long as it's per your surgeon's recommendation.
5Y Extended Warranty Program
The 5Y Extended Warranty Program provides replacement implants, as well as up to USD 2,500 of financial support for the cost of the replacement surgery. The said extended warranty covers cases of implant rupture and capsular contracture for Motiva Ergonomix2 implants with Q inside Safety Technology
Rare cases of rupture, which will be subject to the same terms and conditions as the Always Confident Warranty® Program. On the other hand, Capsular Contracture Baker Grades III or IV will be subject to the same terms and conditions as the Product Replacement Policy.
Motiva Woman's Choice Program™
Motiva® prides itself in creating implants that can last you for a lifetime. For most women, undergoing breast augmentation means being aware that the results are a lifetime commitment. However, for some, they might have a change of heart years after their operation.
JOY® supports you and gives you the power to create your own decisions through its Motiva Woman's Choice Program™.
The program gives you an option to *reverse your breast augmentation surgery with Ergonomix2® implants, no matter the reason. You can also receive financial aid of 1,500 USD/EUR/GBP/AUD for the cost of the implant removal procedure.
*Reversal of augmentation in the first 2 years upon implantation date.
Interactive Digital Experience
Being part of JOY® by Motiva® makes you a member of an amazing and supportive community.
It gives you access to a personalised interactive platform that supports you through every step of your journey, including:
Motiva® Match creates personalised suggestions of a specific implant based on your preference and a surgeon that matches your needs.
Inspiration Board allows you to browse before and after pictures that match your desired results, which you can share with your surgeons as inspiration.
Motiva® Center Locator helps you find a surgeon located in your area and connect with them.
Motiva® Companion provides a readily-available personal guide in addressing any patients' concerns and needs.
Health Coach is an informative guide in assisting you to do self-examination so to detect early stages of breast cancer.
Motiva® Community provides you with a space where you can communicate with women around the world that share your journey and story.
Motiva MinimalScar®
JOY® partners with an exclusive selection of world-class surgeons who have undergone a specialised medical education program by Motiva®. These selected surgeons are trained on Motiva MinimalScar®, which creates minimal-incision breast augmentation that uses the smallest possible incisions. The smaller incision creates a more comfortable recovery process for you.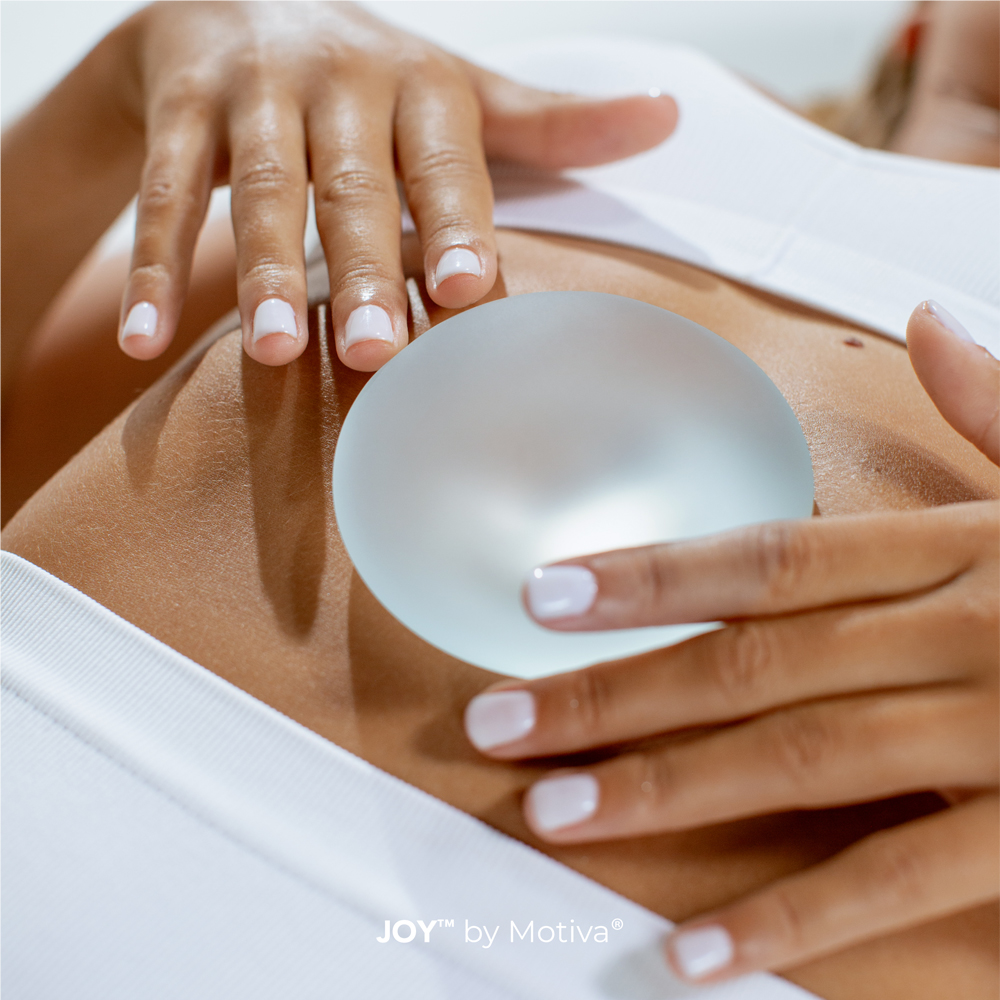 What is Ergonomix2®?
Breast augmentation surgeries under JOY® will be done with Motiva Ergonomix2®, the latest generation of breast implants.
Ergonomix2® still brings the innovative features from industry-leading Ergonomix® implants, including:
SmoothSilk®/SilkSurface® – an advanced smooth surface that minimises the risk of complications compared to traditional textured or smooth surfaces.
Progressive Gel Última® – a silicone gel designed to achieve the most natural look and feel, along with adapting the breasts' natural movement.
Q Inside® Safety Technology (QID®) – an FDA-approved microtransponder system that lets healthcare providers verify important implant information even outside the body.
Ergonomix2® combines these classic features of Motiva® implants with new enhanced features, such as:
Motiva SuperSilicones® – a high-strength silicone dispersion used in the implant shell, resulting in improved mechanical properties than commercially available implants, providing enhanced ergonomy, extra soft feel, and more natural movement.
TrueMonobloc+™ – a proprietary multi-layer system unifying the implant's structure, creating a sterile shell that allows implant insertion with Motiva MinimalScar®.
BluSeal+® – the only visual safety barrier among tested commercially available implants.
Ergonomix2® is only available through the JOY® program.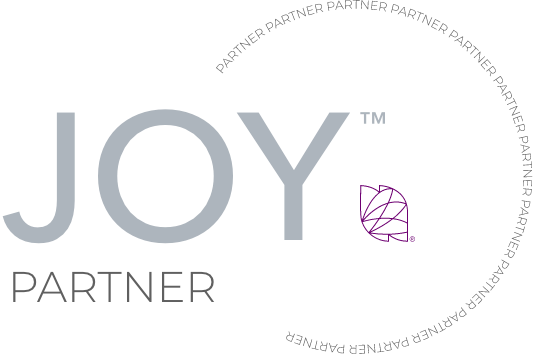 Where is JOY® available?
So where can you register for JOY®?
JOY® has a selection of world-class surgeons who have undergone a specialised medical education program by Motiva®. You can only avail the program through this selected roster of surgeons.
JOY® by Motiva® is made available in Europe, the United Kingdom, and now in Asia!
Singapore is the first country in Asia to offer this program and if you are residing in Singapore, You can start searching for JOY® partner surgeons and kick start this journey of yours in getting JOY®.
Your breast augmentation journey should not be a stressful one. With programs like JOY® by Motiva®, you can get everything you need to make your journey worry-free. So, if you are interested in starting your own journey, do not hesitate to register for JOY® and become part of an amazing community that will support you every step of the way.