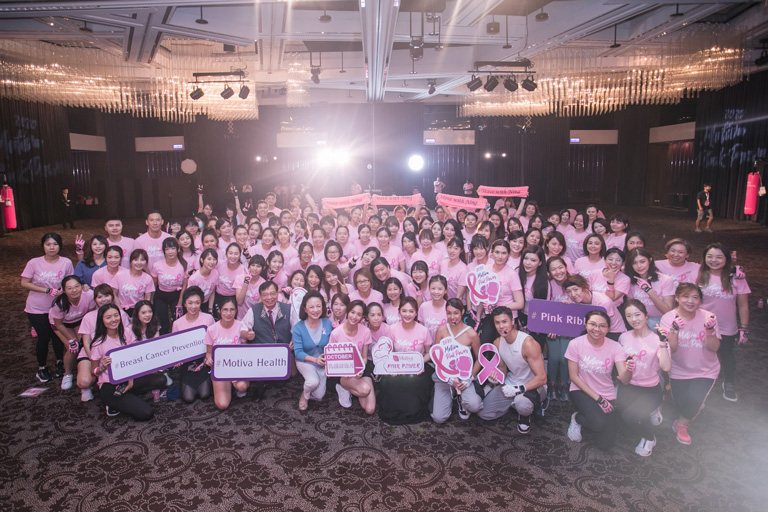 Motiva Pink Power®: Redefining Beauty Through Breast Reconstruction
This October marks the world celebration of Breast Cancer Awareness Month. Throughout the years, breast cancer has been considered the most commonly diagnosed cancer. It is also considered the leading cause of cancer death among women, globally. With that said, many myths and misconceptions still surround the said condition. 

Breast Cancer Awareness Month advocates for a broader understanding of the causes and available treatments for breast cancer, as well as celebrate stories from strong cancer fighters and survivors. The said advocacy also aims to help women cope with life after surviving breast cancer. It informs them about operations such as breast reconstruction that restores the natural look of their breasts after mastectomy. Brands such as Motiva® Implants are also joining the cause against breast cancer.

Motiva Pink Power®
For many years, Motiva® Implants prides itself on creating products that are safe for all women. It also has been part and organized various breast cancer prevention and treatment campaigns spread awareness all around the world.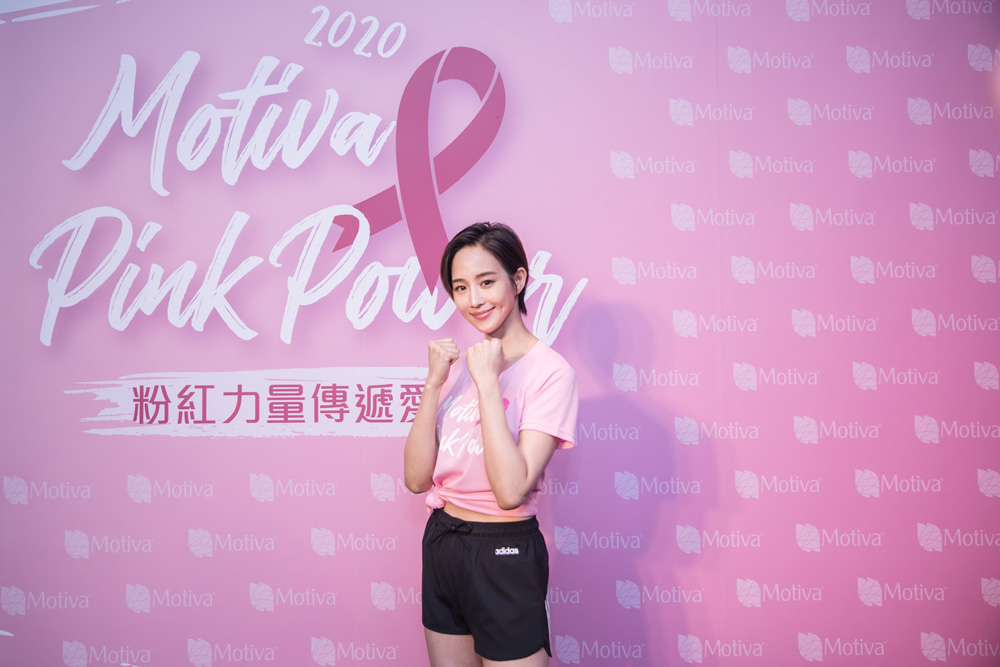 Last September 27, Motiva® Taiwan held the Motiva Pink Power® event at the Taipei Marriott Hotel. The event signalled the start of Breast Cancer Awareness Month, along with the 10th anniversary of the brand. It aims to not only inform but also empower women to take care of their health, both physically and mentally. A part of the event included a yoga session, where participants were taught how to balance the body and mind. It also taught them about stimulating the lymphatic system and massage the breasts to restore health and vigour. 

To help spread awareness regarding breast cancer prevention and treatment, Motiva® Taiwan also invited Zhang Junning as the Motiva Pink Power® Charity Ambassador. The actress is a known advocate for various causes, including health issues concerning women. In an interview with Vogue Taiwan, she emphasized the importance of health when it comes to beauty and confidence. Zhang mentioned that she regularly exercises and practices a healthy lifestyle; this doesn't only enhance her beauty, but also relieves stress and improves overall health.

All proceeds from the Motiva Pink Power® event will be donated to the Taiwan Breast Cancer Foundation. The cause helps all breast cancer patients under the said organization. You also still can join in the cause. Until October 31, 2020, you can post love-related photos or videos, on Facebook, Instagram, and other social media platforms. Add 2020 Motiva Pink Power®, tag @MotivaTaiwan in your captions, and include the four hashtags: #TimeToEndBreastCancer, #粉紅力量傳遞愛, #MotivaTaiwan, and #MotivaPinkPower. For every post, Motiva® Taiwan will donate NTD$100 to sponsor breast cancer prevention and treatment welfare activities.

Early Detection Against Breast Cancer
Aside from spreading valuable information about the condition, Motiva Pink Power® also advocates early detection of breast cancer. It is also an integral campaign of the whole Breast Cancer Awareness Month celebration.

Most breast cancer cases have a high chance of being treated during its early stages. In fact, early detection increases the survival rate of breast cancer patients, with a 90% 5-year relative survival rate.

One way to assure early detection of breast cancer is through breast self-examination. Women can do breast self-exams alone in the comforts of your own home. Here, you check for any changes in your breasts' look and feel, such as lumps or abnormal discharge. Experts also recommend this procedure at least once a month. With that said, lumps in your breast do not automatically mean a breast cancer diagnosis. Once you observe any abnormalities in your breast, it is best to consult a doctor immediately.

Aside from self-examination, breast cancer advocates encourage women to have regular screening for early cancer detection. Motiva Pink Power® Charity Ambassador, Zhang Junning, also calls for every woman to have regular mammography examinations.

Motiva® for Breast Reconstruction

As mentioned earlier, Breast Cancer Awareness Month not only helps women during their fight with breast cancer. At the same time, it assists survivors on what happens afterwards. For cancer survivors, especially those who underwent mastectomy (breast removal surgery), the operation leaves a negative impact on them. Most of them feel 'incomplete', resulting in them to have a lower self-image. As a result, breast reconstruction has become popular among these survivors.

Breast reconstruction aims to recreate the natural look and feel of your breasts. A common concern regarding implant-based reconstruction is "fake-looking" results, as implants are usually firmer and move less naturally. Also, they think about safety, as they are undergoing additional surgery. However, with brands like Motiva® Breast Implants, you can achieve the look and feel of natural breasts.

Motiva® Ergonomix™ is filled with ProgressiveGel Ultima™. It's an elastic silicone gel designed to give the implant a more anatomical shape and softer feel. This implant looks round when lying down and moves to the shape of natural breasts when standing up.

Motiva® Breast Implants have a SmoothSilk™/SilkSurface™. Achieved through 3D nanotechnology imprinting, this smooth outer surface minimizes the growth and attachment of bacteria. It also reduces the risk of capsular contracture and late seroma. Motiva® also has a TrueMonobloc® shell that allows easy insertion through a smaller incision (2.5cm to 3cm) due to its superior durability. It results in less pain, bleeding, and scars during recovery.

Furthermore, Motiva® Breast Implants have a BluSeal® indicator, indicating the presence of a barrier layer in the implant. It allows surgeons to detect potential implant defects such as gel bleed and ruptures before implantation. Also, it has the Q Inside Safety Technology™, the first RFID micro transponder cleared by the FDA for use in humans. You can quickly get all the implant information by scanning the breasts using a QID reader.

Motiva® does not only give aesthetic satisfaction, but it also promotes safety through its innovation. A 6-year prospective study among patients that used Motiva® Breast Implants shows less than 1% of cases of implant complications. It has low rates of capsular contracture, late seroma, and zero reported BIA-ALCL (Breast Implant-Associated Anaplastic Large Cell Lymphoma) cases.

Motiva® is cleared for commercial distribution in over 60 countries such as Singapore, Philippines, South Korea, Japan, and more. To know more about Motiva® Breast Implant, you can visit their website.