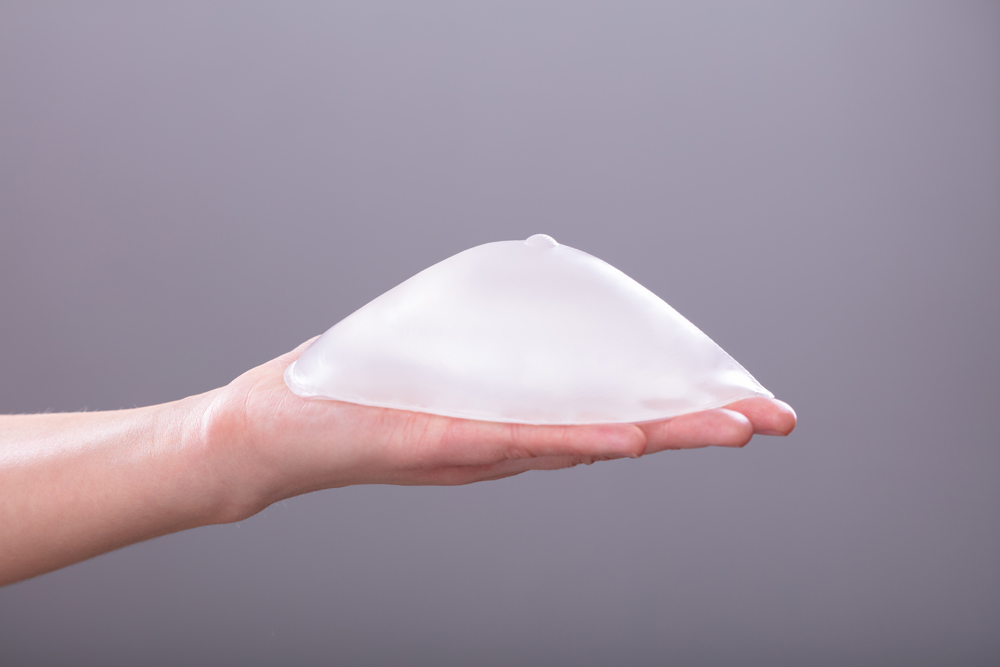 Breast Implant Myth: Fake Shoes? Fake Breast Implants?
More and more women have become vocal about their want to improve their breasts' shape and look. As a result, breast augmentation has become one of the most sought after plastic surgery procedures. Unfortunately, as the demand for the said surgery increases, the number of fake breast implants in the market has also become prominent.
At a time when fake shoes and fake designer clothing are everywhere, it is not surprising that fake breast implants are a thing. Like imitation clothing, fake breast implants are usually made from less durable materials and undergo subpar production procedures. In turn, the use of these products may pose health risks once placed inside the body.
With that said, fake breast implants are not a new thing. Many cases of fake and unapproved implants being used in breast surgery have been reported throughout the years.
Poly Implant Prothèse Implants
Poly Implant Prothèse (PIP) was a French company founded in 1991, known for producing silicone gel breast implants. The company was plagued with controversy following the revelation that it had been illegally manufacturing and selling breast implants. Instead of using medical-grade silicone for their product, like they usually did, PIP started to use industrial-grade silicone (not approved for medical use) as a way for cost-cutting.
The company sold thousands of these medically unapproved implants globally from 2001 to 2010. These considerably fake implants cause a 500% higher risk of complications such as implant rupture and leakage compared to the industry average. PIP implants also cause inflammation and irritation, which then increases the possibility of capsular contracture.
Moreover, these implants make way to develop Breast Implant-Associated Anaplastic Large Cell Lymphoma (BIA-ALCL), a type of Non-Hodgkin's lymphoma that attacks the immune system. The impure silicone gel also releases toxic substances that lead to further health complications, including the formation of cancerous tumours, leukaemia, and breast cancer.
As a result, PIP was liquidated, and the production of medically unapproved implants came to a halt.
Surgeons Using Unauthorized Implants
Unfortunately, the risk of running to fake breast implants is still a constant fear for people interested in undergoing breast augmentation. The conversation is no longer just about the existence of fake breast implants. Some unqualified surgeons perform breast augmentation using unauthorized implants.
A couple of years ago, a case of an Idaho surgeon using unauthorized breast implants without informing his patients made the rounds. The said surgeon admitted to providing his patients with Chinese-imported breast implants, which didn't undergo the FDA's strict screening process. The implants came with labelling for FDA-approved breast implants, including brochures, pre-operative worksheets, and sample sizers. After being misled into believing they're having FDA-approved implants for the surgery, these women decided to file a civil lawsuit against the surgeon. Some of these women also decided to have the fake breast implant surgically removed.
Furthermore, the surgeon who performed the surgery with the Chinese-imported implants was found to be an ear, nose, and throat specialist. While many ear, nose, and throat doctors turn to plastic and cosmetic surgery, they require two completely different specialities. Plastic surgeons undergo specific training before they can perform any plastic surgery procedures, including breast augmentation.
Now, why are fake breast implants such a big deal? The logic is simple. Just like how your foot swells wearing fake shoes, fake breast implants may cause complications to your health. Just like how an imitation dress can be easily ripped, fake breast implants are susceptible to tearing, both due to cheap and nondurable materials.
The cases mentioned above emphasize the importance of research as part of the preparation before your surgery. Certified plastic surgeons have undergone years of medical training and passed the board exam in plastic surgery. Also, make sure that the surgeon you choose specializes in breast surgery and has worked with numerous patients in the past. Know what brand of implants the surgeon uses and do your research on it as well, including their complication rates. Lastly, check and compare how much breast augmentation usually costs. If the procedure is offered to you at an unreasonably lower price, it might be an early sign that the surgeon is unqualified or uses fake breast implants.
Motiva® Implants for Breast Augmentation
There are numerous cases of fake breast implants out there. However, on the flip side, there are brands out in the market known for their durability and medical safety. One of the breast implant brands known for its innovations is Motiva®.

Motiva® Implants uses a premium silicone gel called Progressive Gel™ that fills 100% of the implant. The balanced gel elasticity, firmness, and fullness prevent the formation of air pockets inside the implant. Moreover, in the case of rupture and leakage, the high-level of viscosity of the Progressive Gel™ prevents the silicone gel from travelling to other parts of the body.
The silicone gel inside the Motiva® Implants is encased in a high-quality shell. Motiva® has a TrueMonobloc® configuration that links all implant components (gel, shell, and patch) to a unified structure. It creates an implant with equal tensile strength, improves the implants' resistance to physical pressure.
A 6-year prospective study shows that the use of Motiva® Implants for breast augmentation only resulted in less than 1% of capsular contracture and implant rupture. There are low complication rates with Motiva® when it comes to late seroma and double capsules. The brand also has zero reported cases of BIA-ALCL.
Furthermore, Motiva® assures your safety with its implant features and its reliable warranty program.
All Motiva® Implants come with the Always Confident Warranty®, covering rupture cases for the lifetime of the implant. Also, it has a Product Replacement Policy, which covers a 10-year warranty for capsular contracture baker grades III and IV.
In addition, you can avail Motiva®'s Extended Warranty Programs. For Motiva® Breast Implants without QID, you can register for the 2Y Extended Warranty Program™ for cases of capsular contracture. It provides a replacement implant and up to USD 1,000 of financial assistance for additional surgeries.
On the other hand, Motiva® Breast Implants with QID, you can avail the 5Y Extended Warranty Program™. It comes with a replacement implant for capsular contracture cases and up to USD 2,500 of financial assistance for surgeries.
For more information about Motiva product Warranty, you may click here.
Breast augmentation can be quite costly. Some people save up their money to undergo the operation. However, it doesn't mean you have to sacrifice your surgery's quality, especially your implants.
Breast augmentation is all about making you feel more confident about how your breasts look, and good quality implants help you achieve. More importantly, the surgery is invasive and using a low-quality implant, as established, results in complications after your operation.
Settle for nothing less than the best to achieve the body you've always wanted.