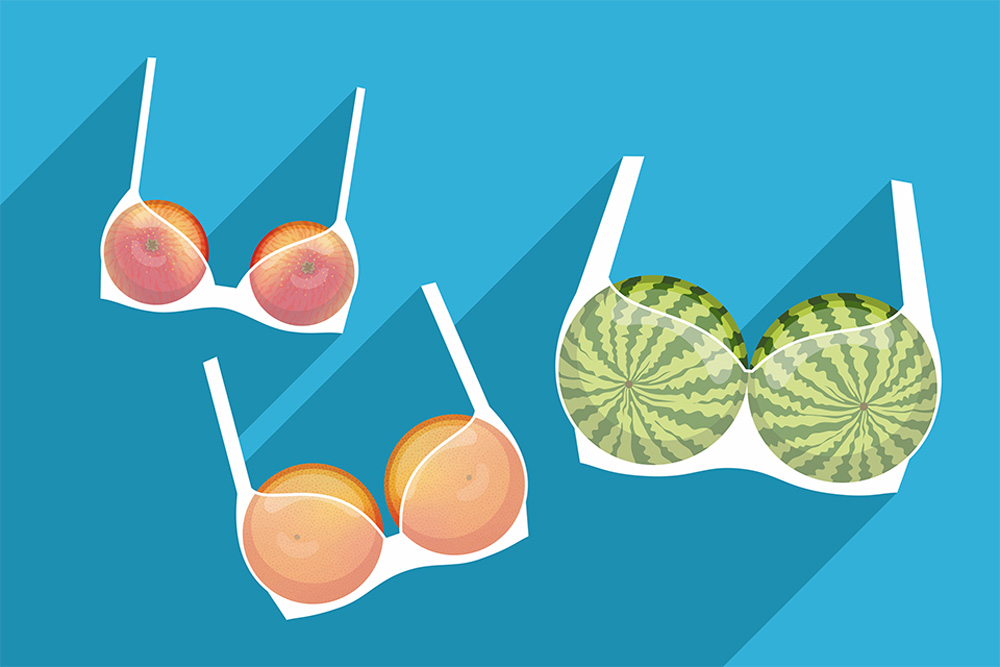 Breast Implant Myth: A – E Cup Size with breast implants, is it possible?
Breast augmentation is a popular plastic surgery procedure for those who may not be as naturally 'gifted' in the bosom area as they want to be. These women hope that with the help of breast implants, they could increase their cup size.
However, getting the right breast implant size for your breast augmentation surgery is not as simple as it may sound. Many patients come into the process expecting that they can achieve whatever bra cup size they want. Is it possible to go from an A cup to an E cup with breast implants? The simple answer is no.
When it comes to breast implants, bigger is not necessarily always better as it's all about proportion. Aiming for a cup size that's way bigger than your proportion may result in disproportionate and fake-looking breasts.
.More than aesthetics, implants that are too large for your body may cause various health risks. Some complications caused by choosing a size too big may include sagging, tissue thinning, ripples beneath the skin, and premature ageing of the breasts. Moreover, the extra weight caused by the implants may lead to a double bubble complication, where the implant drops and creates a dent under the breast.

Before choosing the right implants, consider your body frame, height, weight, shoulder width, hip width, and current breast volume. For a few body frames, a larger cup size will look unnatural. Also, skin laxity around the chest area determines what size of implant your body can handle.
From there, you can select the implant that suits your desired results based on its size, profile, shape.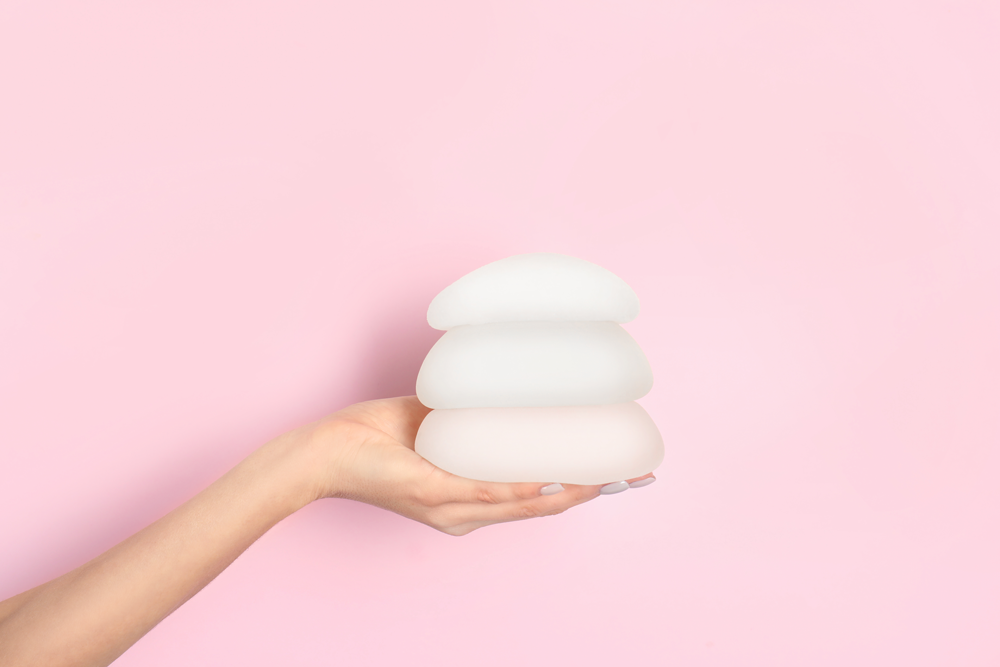 Breast Implant Size

Breast implants are sized by volume through "cc" units or cubic centimetres. Different implant brands offer a wide range of implant sizes. Sizing begins at around 100cc, increasing in 10cc to 20cc intervals, up to 800cc or more. For easier comparison, take note that there's only about one tablespoon per 15cc of implant filling. There are numerous options in between that allow you to achieve your specific breast augmentation size goal.
With that said, do not confuse breast implant size with bra cup size. The cup size does not equal the volume of a breast implant. Referring to cup sizes during the consultation with a surgeon may not give you the most accurate image of the final results of the surgery. It is better to use the cc measurement that corresponds to the cup size you want to achieve.
Going back to whether it's possible to go from an A cup to an E cup size, the answer is still no, regardless of whether there is a wide size range of breast implants. Many women opt for 300cc to 400cc implants for their breast augmentation surgery, although there are usually two to three implants close to your ideal size.
It is not recommended to go up to more than two cup sizes than your recent one. So, an A cup can go up to a B cup or C cup. They can push up to a D cup if it's still proportionate and does not put their body at risk. Let's say you want to go from an A cup to a C cup; then, you can go for 300cc to 350cc implants.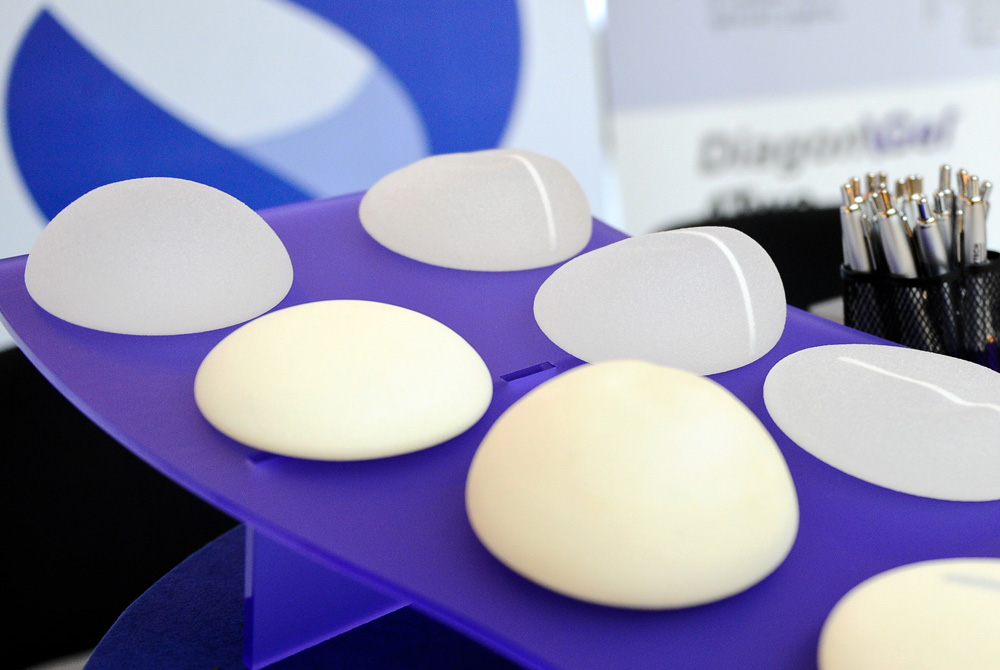 Breast Implant Profile

Aside from thinking through cup size when choosing breast implants, make sure to take into consideration the implant profile. Profile refers to the implant's forward projection from the chest when standing. Implants of similar sizes can have different levels of projection. Take note that an implant with smaller base width provides higher projection.
The different breast implant profiles include:
Low Profile Implant

has a relatively flat appearance but provide more cleavage
ideal for women with a broader chest frame
perfect choice for women who want fullness in their breasts
Moderate Profile Implant
produce the most natural-looking results
achieves fullness but not a round breast shape
the ideal choice for women with a smaller or narrower chest frame
Moderate Plus Profile Implant
a compromise between moderate and high profile implants
provides a good balance between cleavage and volume
recommended for women with a medium-sized frame
High Profile Implant
has an extremely narrow base that provides maximum projection
creates a full and round breast shape
recommended for petite women with a narrow chest frame
Ultra-High Implant
provides the greatest amount of projection
ideal for women with a narrow chest frame
Breast Implant Shape

Breast implant shape should also be thought about to achieve your desired cup size after surgery. The implant's shape affects the distribution of the volume inside the implant, which then influences the overall appearance of the breast.
Some of the implant shapes you can choose from are the following:
Round Breast Implant
the most common shape used for breast augmentation
has a symmetrical round shape
has even distribution of its volume in all directions
may appear smaller than teardrop implant with identical size
may look unnatural due to its shape
Teardrop Breast Implant
also called anatomical breast implant
has an asymmetric shape (thinner in the upper area and has a fuller base)
commonly used in breast reconstruction for cancer survivors
has most of its volume in the lower half of the implant
may lack fullness in the upper half of the breast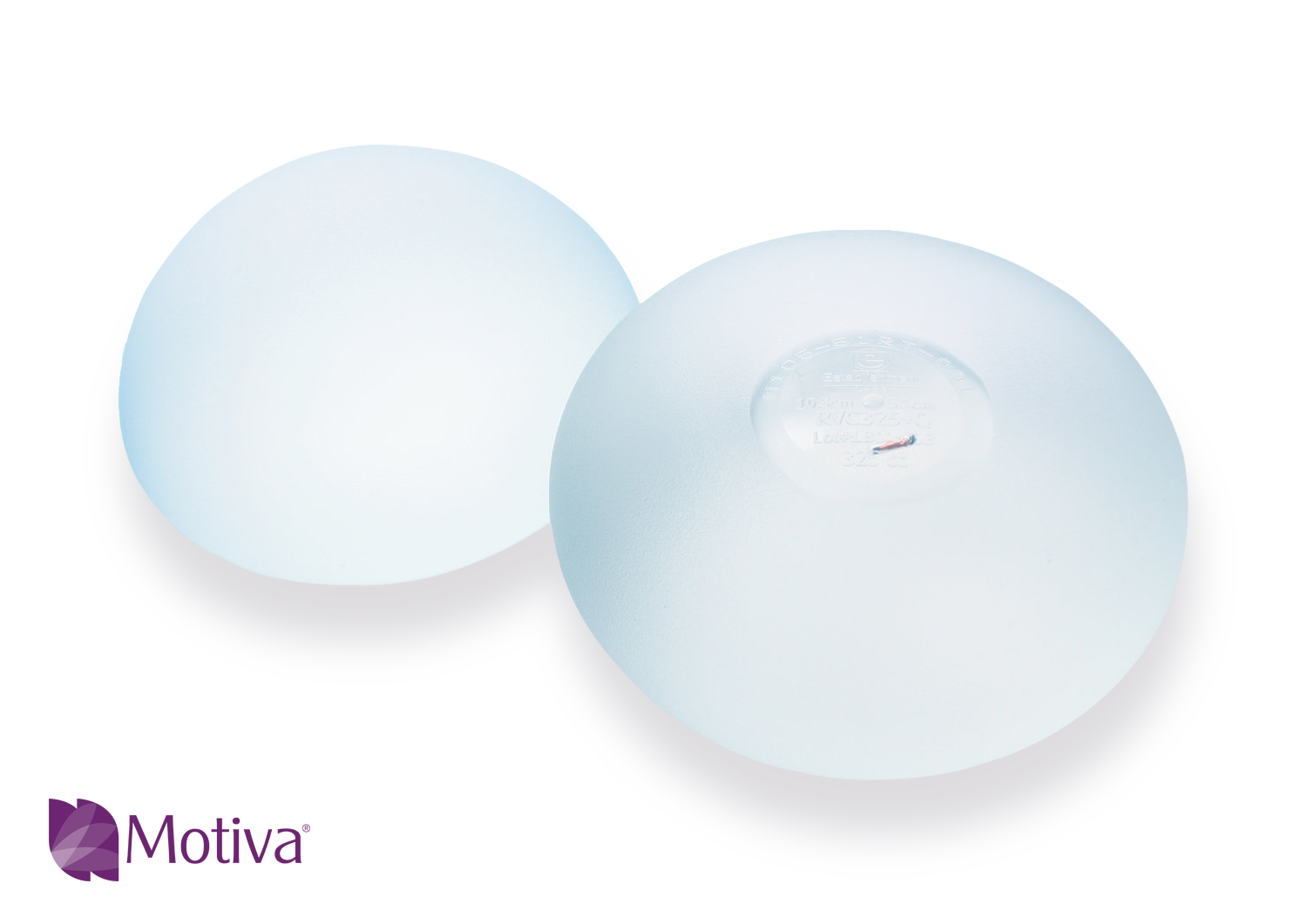 Motiva® Ergonomix™
the 6th generation of breast implants
changes and adapts to the shape and movement of natural breasts (looks like a round implant when lying down and an anatomical implant when standing up)
has the ideal balance of the following characteristics:

viscosity (how it flows along with movement)
cohesivity (how well the gel stays intact without breaking up)
elasticity (how well it returns to its original state after being stretched)
viscoelasticity (how flexible and adaptable it is)

results to the softest and most natural-looking results
with over 500 choices of varying sizes and profiles to choose from
Regardless if you can't go from an A cup to an E cup, do not let that stop you from achieving the body you've always wanted. It is a matter of matching the right breast implants with your body goals. Make sure to do your research and extensively talk to your surgeon to create results that make you look and feel good.